Avenza Maps benefits both businesses and map users by offering a platform for highly customized maps on smartphones and tablets.
What is Avenza Maps?
Avenza Maps is a mobile map platform for distributing and displaying maps. It works with Android and Apple phones and tablets but not with desktop and laptop computers.
Avenza Maps provides map makers with an easy way to publish maps for mobile devices. And it offers users a variety of maps with content and design not found on their devices' native apps. Avenza Maps offers both map maker and user added value. Because of that, it adds value to maps commissioned by chambers of commerce, CVBs, hotels and resorts, and many other kinds of businesses.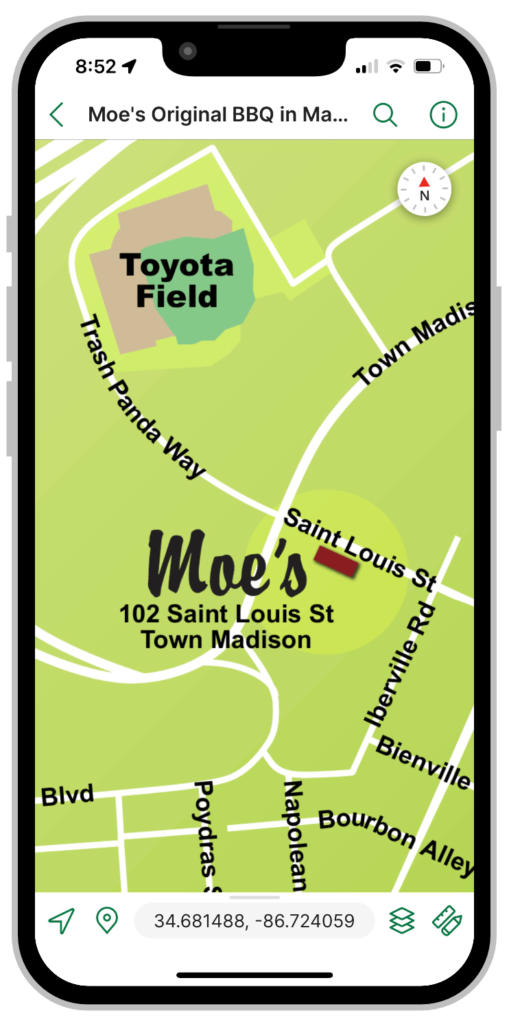 Let's explore these benefits.
Benefits for Users
Variety
Browse the Avenza Maps Store and look at the variety of maps available for a particular area. You'll likely discover a mix of government, commercial, and privately published maps.
These maps are not the generic Apple or Android maps that come with our mobile devices. Instead, you'll find coverage areas, content and graphic design that are customized specifically to meet user needs. These go well beyond the generic Apple and Google maps we find on our phones and tablets.
Curated Content
A key virtue of most maps you find on the Avenza Maps Store is curated content. These maps present selective content designed to fit the purpose of the map.
A good example is a park or outdoor map. Find a state or county park and its Avenza Map offering will show detailed trails and park features that may be missing from Apple or Google maps. As a custom map, it may include storm shelters, way points, scenic points, natural features, custom distances between select points, and possibly emergency or survival information. This is information that caters to the user's unique needs.
Another good example: a city map. Our treks through town may be enhanced by curated content found on an Avenza Map. A curated collection of restaurants and attractions provide a better experience than the seemingly random points-of-interest that Apple and Google maps places in front of us.
Benefits for Businesses
Adding a custom map from the Avenza Map Store benefits businesses–from hotels to attractions to state parks. Here are five key benefits:
1. Promote Valuable Content
A custom map can provide guests with details not shown on Apple or Google maps: tennis courts, swimming pool, sauna, restrooms, grilling areas, and more. Compare the two maps below. Note the level of detail on the custom map, not to mention its design which accentuates features on the property.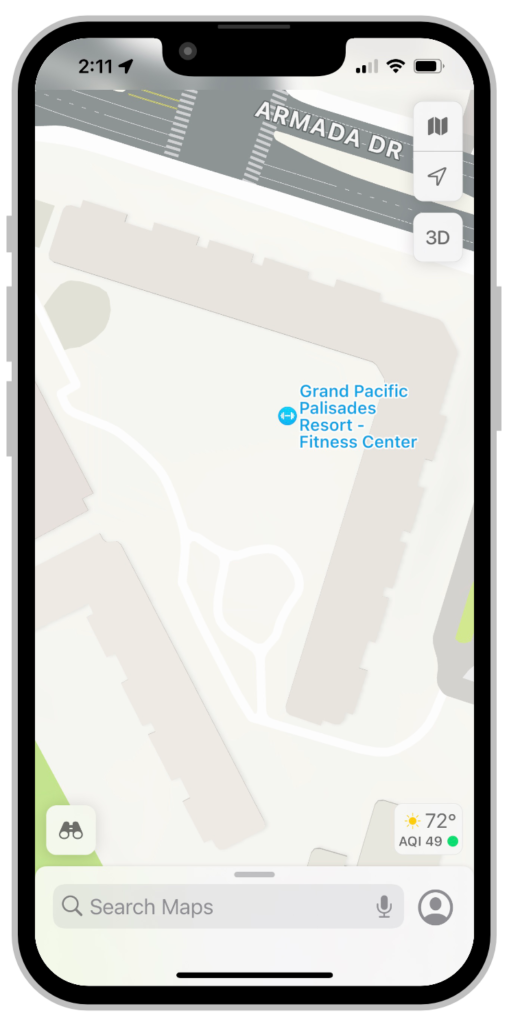 2. Avoid Adverse Content
A custom map also avoids advertising the competition. For example, a hotel with a restaurant on site may not want to send guests to competing restaurants. Similarly, a chamber of commerce won't want non-member businesses showing on their map.
Apple and Google maps are not so discriminating. The custom map on the right, below, focuses on businesses, civic sites, and schools–features desired by users of chamber maps. By contrast, note how the Apple and Google maps show less detail and a seemingly random collection of sites. They're made for the general user, not targeted to the chamber's audience.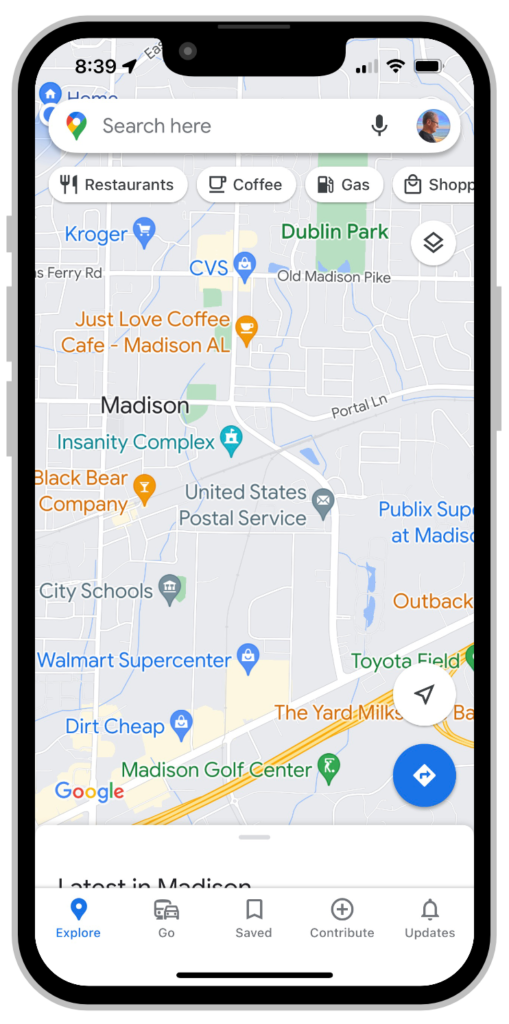 3. Branding
All too often we find a cut-and-paste Google map on the website of a 5-star hotel or resort. Is that its best presentation? Probably not. A pasted Google map looks cheap, doesn't show information relevant to the hotel, and visually looks generic and bland.
Instead, a resort or hotel could commission a custom map that employs its visual look-and-feel, from fonts to colors to the company logo. All is possible with a custom map.
4. Off-Map Content
Another benefit for users: off-map content. With Apple and Google maps, as you pan outside an area you just see more map area. A custom map from the Avenza Maps Store can add other elements above, below or all around the map. For example, there can be a street index, a complete listing of schools (with phone numbers), advertising, photographs and artwork, and important information about the area.
5. Live Maps
Will navigating an area with a custom map from the Avenza Map Store deprive users of seeing their location "live" on their map? No. Actually, the Avenza Maps app is programmed to show location using the GPS signal. As a result, we're freed from having or hunting for a wifi or cellular connection as we explore.
Summary
Maps are with us every day and in every place. For users with specific needs seeking particular kinds of maps, the Avenza Maps platform may be the best option for providing the content they really need.
For businesses offering a map to customers and guests, custom maps found in the Avenza Maps Store will add more value beyond Apple or Google maps. And, if a business commissions a print map, it's easy for the mapmaker to upload the map to the Map Store, giving that business an added value to their printed map.
Feel free to browse our Cartagram Map Store to get an idea of what we offer. Check out our Downtown Sacramento map and compare it with comparable maps from Apple and Google: